Niagara Rec Sports Beach Volleyball Schedule

All players must review and complete the covid 19 screening tool before each game.  covid 19 screening tool
Beach Volleyball Schedule is subject to change, please check schedule weekly to verify correct game time and location.  All games are played at the Regency Athletic Resort.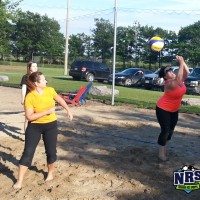 We play Rain or shine, assume there is a game unless you hear otherwise from NRS. Notifications will come via email.
Beach Volleyball Standings Quick Link
Playoff schedule can be found here.
---
Beach Volleyball schedules
Please click on your evening of play to view your schedule.
Monday Evening Coed Beach Volleyball Schedules & Rosters
Tuesday Evening Coed Beach Volleyball Schedules & Rosters
Wednesday Evening Coed Beach Volleyball Schedules & Rosters
Thursday Evening Coed Beach Volleyball Schedules & Rosters
Thursday Evening Women's Beach Volleyball Schedules & Rosters