Softball Schedule – 2023

Schedule subject to change, please check schedule weekly to verify correct game time and field location.
Softball Standings Quick Link
For field locations follow this link.
Rules: Click Here
Game Sheet: Click Here
We have leagues in St. Catharines and Niagara Falls.  Please click the appropriate link above to see your league softball schedule.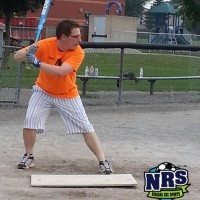 WE play Rain or Shine, assume there is a game unless you hear otherwise from NRS. Notifications will be posted on the schedules page as soon as we hear of any closures.
Playoff schedule can be found here.
---
St. Catharines Leagues Schedules & Rosters

Monday Evening Coed Schedule – Coed St. Catharines
Tuesday Evening Coed Schedule – Coed St. Catharines
Wednesday Evening Coed Schedule – Coed St. Catharines
---
Niagara Falls Regency Softball Leagues Schedules & Rosters

Monday Evening Men's Schedule – Regency Niagara Falls – Intermediate
Tuesday Evening Men's Schedule – Regency Niagara Falls – Rec
Wednesday Evening Coed Schedule – Regency Niagara Falls – Coed
Thursday Evening Men's Schedule – Regency Niagara Falls
Sunday Evening Coed Schedule – Regency Niagara Falls
---