Volleyball
Niagara Rec Sports offers Volleyball all year round from court to sand.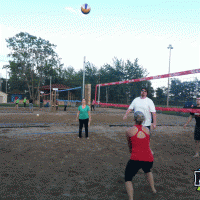 We play Indoor Court Volleyball in the Fall and Winter month's and when it gets warmer we move outside for Beach Volleyball during Spring and Summer.  All of our games are officiated by OVA carded referees to keep the games fun and fair for everyone.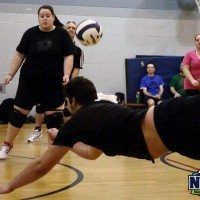 Did you love playing volleyball back in school, and want to pick it back up again? Are you looking for a night out that gets your heart rate pumping? Have you played before but are looking to get more from your league?
Playing co-ed volleyball with Niagara Rec Sports is a great way to enjoy being active with your friends, meet new people and stay in shape. Game play is 6 vs. 6 and requires that at least 2 of the players are female. All of our games are regulated by referees to guarantee all games stay fun and fair for everyone.
We keep this league website updated with game times and location, and feature a Player Info Center for players to track standings and game scores.
With  Niagara Rec Sports players can expect to enjoy weekly player deals and a Player Appreciation Night at our sponsor bar. We encourage you to participate to spend time with your team, mix with players from other teams, and let us say a big thank-you for choosing to play with Niagara Rec Sports!
Following the play-offs, a trophy will be awarded to the league champion.