Softball Registration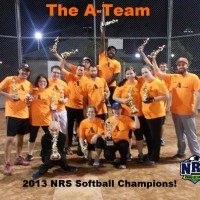 2021 Season registration Now Open!
Covid Note:
The "colour zone we are in" dictates the number of people we are allowed to have in the league and therefore on each team.  We need to be in "orange" to play and orange restricts league sizes to 50max.
This means leagues have to be 4 teams of 12 players max.  We never restrict roster sizes, but in this case we don't have a choice, government is making that decision and forcing it on us.
If we move to a zone that allows more players and a larger league size we will allow larger rosters and if we can increase league size.
If we are forced to cancel the league or if we miss games as a result of government covid lock downs we will issue refunds based on the number of games remaining in the season minus a $20.00 fee to cover refund expenses.Maximum players on a team roster is 12.
Maximum teams in each division is 4.
NEW for 2021 – SPO membership / insurance change for 2021

SPO has decided to change the way they handle registration this season making every player pay a $15.00 fee when you register with SPO.  This removes the team fee.
The SPO fee is NOT  included in the NRS registration fee.
The good news is the fee only needs to be paid once per season regardless of how many teams and leagues you play for.
This will benefit those who play on more than one team.
SPO registration is mandatory before anyone can play in the league.
All players must review and complete the covid 19 screening tool before each game.  covid 19 screening tool
Niagara Rec sports offers leagues in 2 cities.
St. Catharines – Various Diamonds Register Here

Niagara Falls – Regency Athletic Resort Register Here
Registration Includes Umpire Fees .
Leagues Offered:
St. Catharines
Monday – Coed – Intermediate & Rec
Tuesday – Coed – Intermediate & Rec
Wednesday – Coed – Intermediate & Rec
Niagara Falls – Regency Athletic Resort
Monday: Men's – Intermediate
Tuesday: Men's – Rec
Wednesday: Coed – Intermediate & Rec
Thursday: Men's – Rec
Sunday: Coed – Rec
Spots are limited so be sure to register as soon as possible.
All of our leagues include
S.P.O. Team Membership
Umpire Fees Included in registration price
Full Season May- mid September

Umpires

! Our games are regulated by umpires to guarantee all games stay fun and fair for everyone.
2 Balls given to each team.
Trophy's, and have a chance to in the NRS Champions cup!
Niagara Rec Sports is committed to maintaining top-quality equipment (Real Bases).
Great way to get involved in a sport, stay in shape have fun and meet new people.
Games times are 1:15min in length (7 innings or no inning can start after 65min).
2 Cities to Choose From, St. Catharines and Niagara Falls (Regency Athletic Resort) Leagues