Cornhole Playoff Schedules
2022 Cornhole Cup Winners
Sinkers and Drinkers – Champions of the NRS Champions Cup!
Playoff Rules
Double elimination, championship game is winner take all.
Everyone makes the playoffs
Best 2 out of 3 games
Games are to 21
Some teams will play more than one game each night depending on if you win or loose.  Pay attention to the schedule to see when you play next after a win or a loss.
Please remember based on the result of your first game you may have another game the same evening.
NOTE: Some game start at 6:30, some 7:00, some 7:15
Playoff Schedule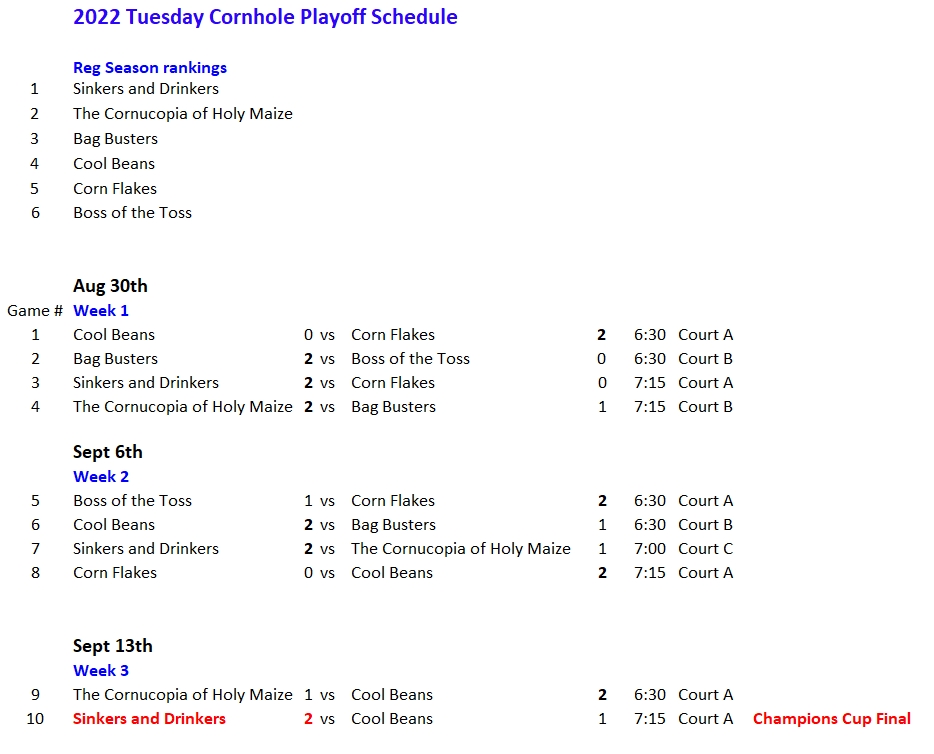 Playoff Brackets