Indoor Soccer – Coed
2017 – 18 Indoor Coed Soccer Registration Now Full – Email for waiting list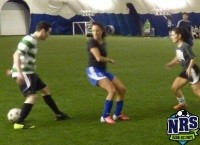 20 Week season!
Team Registration- 2017-18 Fall/ Winter Indoor – Now Full email for waiting list
Individual/ Group Registration – 2017-18 Fall/ Winter Indoor – Now Full – email for waiting list
Register early as spots are limited and can fill up fast.

Registration Deadline Sept 25th 2017 – Room for one more team or a few individuals.
League Begins October 15th (Sunday Evenings)
League Runs 20 Weeks October – April (all Fall & Winter)
Pricing:
Team: $1,995.00 +hst ($500 deposit required to reserve your teams spot), No roster caps
Individual: $175.00 + hst
Play for under $10/week based on  team registration.
Niagara Rec Sports Indoor Soccer
6 vs 6 Coed Adult (including the goalie)
20 week season October – April (Full Season)
Indoor Turf Fields
Referees! Our games are regulated by referees to guarantee all games stay fun and fair for everyone.
Trophy's, and have a chance to in the NRS Champions cup!
Winning team name on the Niagara Rec Sports Champions Cup and Consolation cup respectively
Games are played Sunday evenings at The Niagara Sports Plex in Niagara Falls.
Game Start times Sunday evening's, First game beginning at roughly 8pm.
Easy to use website that keeps track of Player stats, schedules standings updated weekly after each game is played.
Great way to get involved in a sport, stay in shape have fun and meet new people.
All teams must have numbered shirts (jerseys) of the same colour and the numbers must be registered with Niagara Rec Sports. This is required to track players' statistics such as goals scored, shut outs etc. and highlight your best plays on our website.
Indoor Soccer Quick Links
Indoor Soccer Team Colour & Roster List
Indoor Soccer Regular Season Schedule
Indoor Soccer Player Stats
Indoor Soccer Standings
Indoor Soccer Field Locations   
Indoor Soccer Rules
Indoor Soccer Playoff Schedule
Indoor Soccer with Niagara Rec Sports is a great way to enjoy being active with your friends, meet new people and stay in shape. Our fields are lined and all of our games are regulated by referees to guarantee all games stay fun and fair for everyone.
We keep this league website updated with game times and locations. We also have a Player Info Centre for players to track standings, game scores, as well as game highlights including player statistics such as goals scored and penalties.
Team captains are responsible for bringing the game balls to every game.
Players can look forward to a full season with Niagara Rec Sports and can expect to enjoy some of the social events at our sponsor establishments throughout the summer. We encourage you to participate and spend time with your team, mix with players from other teams, as well as bring out your friends and family.
Following the play-offs, a trophy will be awarded to the league champion.
Sign up as a team, an individual or with a friend or couple of friends to be placed on a team.