Regency Softball Registration
2019 Softball Registration for the Regency Athletic Resort – Niagara Falls

Registration Now Open!

Early Bird registration $1400 + hst if you register before April 10th 2019
All Games will be played at the Regency Athletic Resort in Niagara Falls.  Please pick you're night/ league and register below.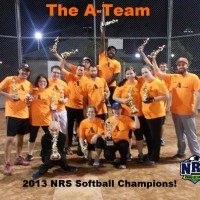 Registration Includes Umpire Fees and Team S.P.O. Membership
Leagues:
Monday: Men's – Intermediate
Tuesday:  Men's – Rec
Wednesday:  Coed – Intermediate & Rec
Thursday:  Men's – Rec
Sunday:  Coed – Rec

Note: League divisions will be adjusted based on the number of Teams registered for each division on the specific night.  If we don't get enough for a full division we will have one large league and make divisions based on standings for the playoffs.
Spots are limited so be sure to register as soon as possible.
League Details:
Umpire Fees Included in registration price
Double Elimination Playoffs
Summer Softball begins the week of May 12th 2019.
Full Season May- mid September

SPO Umpires

! Our games are regulated by umpires to guarantee all games stay fun and fair for everyone.
2 Balls given to each team.
Trophy's, and have a chance to in the NRS Champions cup!
Great way to get involved in a sport, stay in shape have fun and meet new people.
Games times are 1:15min in length, start times depend on how many teams are in the league that evening, typically are 6:00pm, 7:15, 8:25, 9:40.
To keep things on time each night game time begins on the start time regardless if the teams are ready to take the field or not.  Please arrive early and be ready to take the field right at the game start time.
All games will be played at the Regency Athletic Resort

8068 Mountain Rd, Niagara Falls

All games are played on the specific night you registered for.
Rain outs will be played when diamond time is available typically Saturday.
Registration:
---
Monday Evening Men's – Intermediate
Pricing: Registration includes umpire fees.
Team: $1400 before April 10th
$1525.00 + hst After April 10th
Divisions: Intermediate
Click the link below to register
Team Registration Registration Now Full –  Email for waiting list
Registration Deadline April 24th – Spots are limited leagues usually fill before the deadline
League Begins May 13th (Monday Evening)
Session Runs May 13th – Sept
---
Tuesday Evening Men's – Rec

Pricing: Registration includes umpire fees.
Team: $1400 before April 10th
$1525.00 + hst After April 10th
Divisions: Rec
Click the link below to register
Team Registration – Registration – Email for waiting list
Registration Deadline April 24th – Spots are limited leagues usually fill before the deadline
League Begins May 14th (Tuesday Evening)
Session Runs May 14th – Sept
---
Wednesday Evening Coed
Pricing: Registration includes umpire fees.
Team: $1400 before April 10th
$1525.00 + hst After April 10th
Divisions: Intermediate, Rec
Batting Order: Male, Female, Male, Female
Click the link below to register
Team Registration – Registration Now Full – Email for waiting list
Registration Deadline April 24th – Spots are limited leagues usually fill before the deadline
League Begins May 15th (Wednesday Evening)
Session Runs May 15th – Sept
---
Thursday Evening Men's
Pricing: Registration includes umpire fees.
Team: $1400 before April 10th
$1525.00 + hst After April 10th
Divisions: Intermediate, Rec
Click the link below to register
Team Registration – Registration – Email for waiting list
Registration Deadline April 24th – Spots are limited leagues usually fill before the deadline
League Begins May 16th (Thursday Evening)
Session Runs May 16th – Sept
---
Sunday Evening Coed

Pricing: Registration includes umpire fees.
Team: $1400 before April 10th
$1525.00 + hst After April 10th
Divisions: Rec
Game Start times: Please note Sunday evening Game start times will be 6:00 and 7:15
Click the link below to register
Team Registration – Registration – Email for waiting list
Registration Deadline April 24th – Spots are limited leagues usually fill before the deadline
League Begins May 12th (Sunday Evening)
Session Runs May 12th – Sept
---