Covid Screening Tool
Please review and fill out the covid screening tool below.  if you answer yes to any of the question contact the number on the form and stay home.
The screening tool can be downloaded here – Covid screening-tool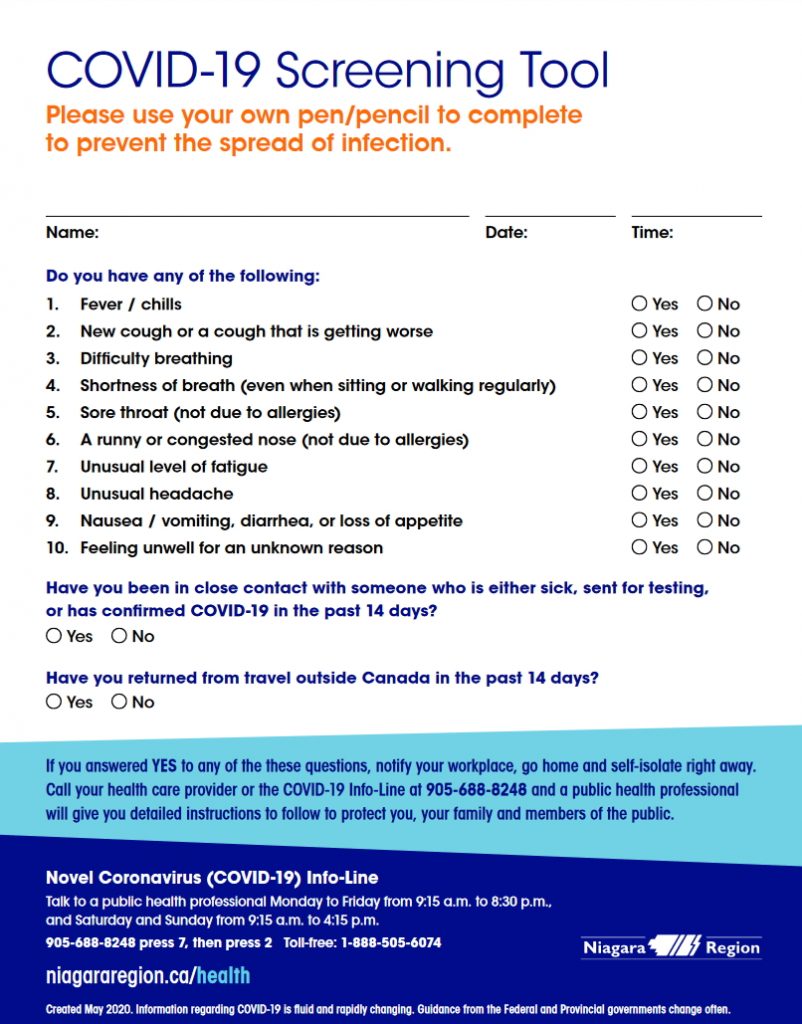 TEAM AND PLAYER REQUIREMENTS
 PARTICIPANT GUIDELINES 
Bring and use your own antibacterial hand sanitizer.
If you feel sick after arriving, please remove yourself from the game and review the Covid Screening Tool.
Cover your mouth and nose when coughing or sneezing.
Game day wellness checks "COVID Screening Tool " must be completed at home by all players prior to participation.
Only registered players are allowed on or near the player's bench. Family members and coaches need to stay in the spectator's area.
It is up to each player to decide if they want to play or not, no one is forced to play.  Each player must Take the Niagara Region self assessment before each game and if you answered yes to anything in the assessment, don't play call the number on the form.  If you answered no to all questions you are permitted to play if you choose to do so.
_